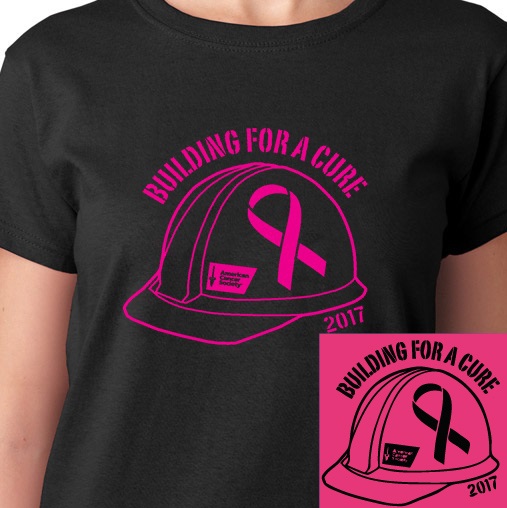 $10K Goal!
Help get us past our goal. Every donation no matter how big or small helps Build The Cure.
JOIN US IN MAKING STRIDES AGAINST BREAST CANCER!!
100% of the proceeds go directly to The American Cancer Society's "Making Strides Against Breast Cancer." Help us make our goal and help "Build A Cure." Shirts are just $10 and includes shipping to anywhere in the U.S. Thank you for your support!
Building For A Cure is proudly supported by the following companies: